CamScanner helps me quickly and securely keep business records in real time. Specifically, each time I buy something I take a PDF scan of the receipt and instantly upload it to my Dropbox account. Then I can enter the expense into FreshBooks and upload the receipt image from Dropbox right away.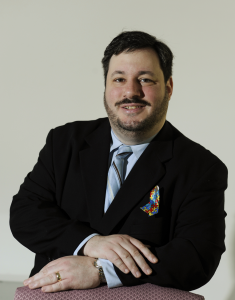 Paper receipts can easily be forgotten and then lost, but if I can scan and record them on the spot I can just keep the images.
More broadly, it turns my smartphone into a pocket photocopier and scanner. Anything written that I want to keep, whether it's a posted notice, an instruction sheet, a book page or two or even a magazine article, I can do it just like that. And of course, I can easily share it afterwards through email or some other means.
In addition, whenever I mail a letter or document something on paper I can easily keep a copy using CamScanner.
Plus, it helps me send things like letters and applications which start out on paper. I can just fill them out, take a PDF scan and then either email them, or use an electronic service to fax them. That's quicker, cheaper and even more reliable than conventional mail and fax.
Finally, CamScanner's sophisticated systems auto-crop documents (while letting me re-crop them at will), give me multiple distinctive enhancement settings and let me adjust the brightness, contrast and detail. That means excellent PDF copy quality.
CamScanner: Copy, store and share clear documents with just a few taps (and a typed-in filename), quickly, simply and cheaply.
Jeffrey Deutsch's practice, A SPLINT, uses inspirational speaking, consulting, training and coaching to help people on the autism spectrum better understand and relate to others…and vice versa. Dr. Deutsch himself has Asperger Syndrome, an autism spectrum condition.