As a medical equipment sales representative, I travel a lot and have plenty of documents in my briefcase, including products brochures, contracts, and invoices…. Sometimes I forget to take important files for a particular meeting… which could be disastrous. My friend showed me this little app a couple of weeks ago, and it does solve my problem to some extent.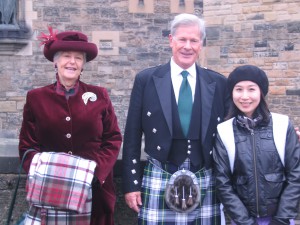 Right after I installed CamScanner, I started from scanning all of my frequently-used documents, using my phone's camera, I got all the paper documents digitized to PDF files and copied all the files from phone Album folder to my laptop. Now I can demonstrate the PDF files on my laptop to my clients when meet clients outside the office. The scan quality is neat and I won't worry about the text clarity. It's a big relief to my shoulders, since the briefcase was lightened for more than 2/3.
Last but not least, the recently launched Cloud Sync feature really works for me! I signed up for syncing documents across my phone and my cloud account. Now I can manage my files from www.camscanner.net much more easily on laptop, saving the time and trouble of all the copying and pasting! Big thumbs up to CamScanner team!